See Manhattan Neighborhood Network's "Kate's Holistic Healing" Show to learn how hypnotist and nutritionist, Jeffrey Rose uses hypnotherapy and nutritional counseling to help his clients lose weight and maintain their weight loss.
In this video you will see Manhattan hypnotist and nutritionist Jeffrey Rose interviewed by host Kate Blecher who was very eager to have him come on the show as he was instrumental in guiding her to successfully deal with some challenges in her own life.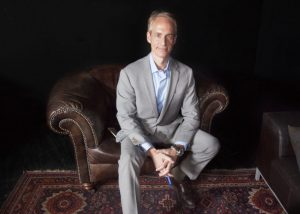 This cable TV show serves as an excellent introduction to Jeffrey Rose's hypnosis program for weight loss at  Bergen County's Advanced Hypnosis Center, where he is the founder and director.  You'll be impressed by just how comprehensive and thorough his hypnosis practice is, including being very knowledgeable in the field of nutrition, which enables him to be more precise in guiding his clients to make the healthiest nutritional choice.
This video will enlighten you about the whole hypnosis to lose weight process as Jeffrey Rose demonstrates an hypnotic induction, and then follows this with a typical hypnotherapy session for a client seeking to experience weight loss and a healthier life. You will also see how natural, relaxing, and even peaceful his hypnosis sessions are, and how quickly and easily it is, with his help to make the fundamental health promoting changes you will need to make to lose weight.
It is important to recognize that the hypnosis session covers not only guidance to eat well, and to get plenty of rest and exercise, but also enables the client to constructively deal with life issues, which may have formerly driven him to consume excess food, and have other unhealthy habits, which were counterproductive to leading a thriving, healthy life. This educational video stands as a a good example, as testified to by his weight loss client here, of how his many years of clinical experience as one the best hypnotists in New York City, allows him to achieve outstanding weight loss results for his clients.