Sports Hypnosis in Bergen County
Today sports hypnotherapy is recognized as a key modality to boost athletic performance. Many of the very top athletes in the world employ hypnosis to realize their full potential and excel in the sport of their choice. Many non-professional athletes are now also recognizing the value of hypnosis to up their game and do their best.You will be surprised and delighted with your progress in becoming the competitive athlete you wish to be by seeing a hypnotist at the Advanced Hypnosis Center. Through hypnotherapy you will have a new ability to maintain motivation and inner determination to practice and refine your performance. And you will be able to perform to your best regardless of any of the pressure that you might experience in heat of the competition. Your hypnotist will enable you to fully manifest all your physical potential, and the skills you have perfected. Through hypnotherapy for sports you will be filled with a new profound confidence, and an inner calm and focus, and find yourself performing your sport of choice in what many have called the zone.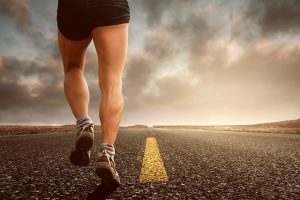 Any problems blocking your success, whether they are apprehension and fear of failure, poor concentration and focus, will be easily dealt with and effectively removed from your life, and you find yourself meeting with new found success in your athletic field of choice.
Enter a new world of performance where you are no longer frustrated and blocked from achieving your full potential through experiencing hypnotherapy with one of our skilled hypnotists. You should know that we have successfully guided athletes, both professional, and recreational, in all athletic fields to a new found ease and success of performance in many, many fields of athletic endeavor.
Please call Bergen County, NJ Advanced Hypnosis Center at 551-252-4904 today, so we can help you to become the best athlete you can become.