Weight Loss Hypnosis Program Protocol
Prior to your first weight loss hypnosis session, you will be emailed our weight loss program protocol materials, that will include a weight loss reduction questionnaire, a weight loss readiness test and a primary sensory mode test, for you to answer before your first scheduled weight loss hypnosis session. These materials will help Mr. Rose, tailor his sessions to your personal needs and lifestyle. And, in addition, importantly, they will help you begin your process of change even before your first hypnosis session.
When you arrive for your first weight loss hypnotherapy session, you will have very little or no wait time as we respect your time and ours. You will arrive to a comfortable, professional office. To accommodate our clients who wish to have additional privacy we have strategies to support you.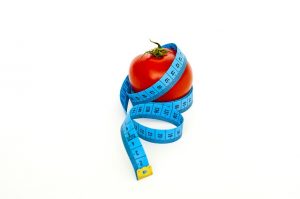 At the beginning of your session, clinical hypnotist and nutritionist, Jeffrey Rose,  will review your completed weight loss questionnaires with you so that he really gets to know you and can tailor his hypnotic suggestions to your particular personality and individual needs. If you have ever experienced cold, impersonal medical professionals in the past, you will be pleasantly pleased to find Mr. Rose to be a warm, compassionate individual, a person with whom you will feel completely comfortable and confident.
Jeffrey will then take time to thoroughly explain the nature of hypnosis and answer any questions you may have. Next, you will be gently guided into a trance state. Trance, or hypnosis, is a special state of mind in which you are highly focused and concentrating.
Your first weight loss hypnosis session lasts for an hour and three quarters. Approximately ten days after your first visit, Mr. Rose will do a one hour reinforcement session. This is generally followed by two to three reinforcement sessions for only 45 minutes
After your first weight loss hypnosis session, you will be emailed  our Affirmations for a Slender Body, and Mr. Rose's weight loss articles as well as some of his published health articles, to read. You will also receive various weight loss self-hypnosis audios to listen to regularly.
Afterwards, our clinical hypnotist and nutritionist will call you to make your progress even easier with further guidance and supportive suggestions. This is also a way for Mr. Rose to get feedback to confirm his effectiveness and success.