Jeffrey Rose, CMH, Nutritionist
Jeffrey Rose is a highly sought out practitioner for the medical and dental applications of hypnosis in New York. As a Clinical Hypnotist, Nutritionist, Sleep Specialist and Addiction Recovery Coach, he has risen to a level of expertise that has attracted the attention of hospitals, private practice doctors, and drug and alcohol rehabilitation centers.
Clinical hypnotherapists Jeffrey received his Bachelor's Degree from New York University. He is certified by the International Medical Dental Hypnosis Association, National Guild of Hypnotists, and the International Association of Counselors and Therapists. He has over 20 years of experience in conducting individual hypnosis sessions, delivering group sessions, and teaching workshops as well as corporate wellness programs in the New York area and throughout the country. He is the founder and Director of the Advanced Hypnosis Center on the Upper East Side of Manhattan in New York City and the author of numerous published health promoting articles.
As a Clinical Hypnotist, Jeffrey Rose is one of the premier practitioners of hypnosis and holistic health. In 1999, he established the Advanced Hypnosis Center, now one of New York's most prominent hypnotherapy practices. Mr. Rose maintains a busy practice seeing clients and supervising the therapies administered by the hypnotists he has selected and trained to be part of the Advanced Hypnosis team. An integral part of his practice is his holistic approach, based on years of ongoing research in the fields of hypnosis, exercise, nutrition and sleep hygiene. In addition to resolving  his client's presenting problem, with his vast knowledge on health and wellness he is able to guide his clients to an enhanced, healthier, more fulfilling life.
Hypnotist and Nutritionist Jeffrey Rose has a wide range of experience in the field of holistic health and wellness. He is a sought after expert in this field and regularly interacts with other top complimentary practitioners. See his photo gallery to learn more about these great practitioners.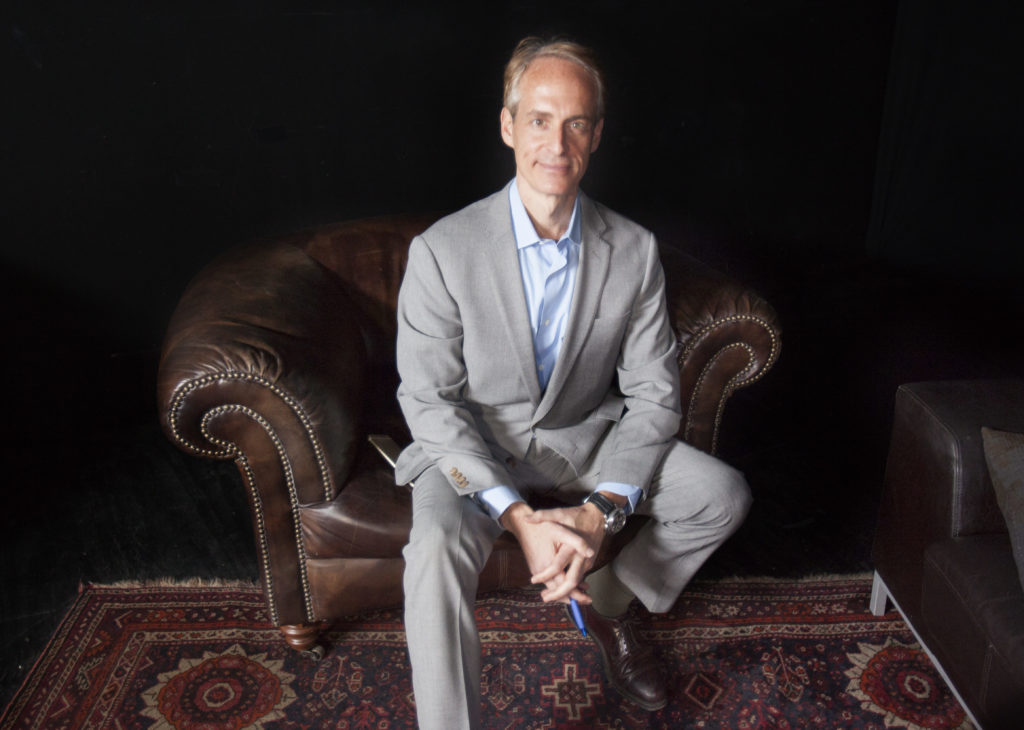 Mr. Rose is a popular lecturer to the public.  He has taught the course, "An Holistic Approach to a Hypnosis Practice" at the International Association of Counselors and Therapists annual conference and has taught courses on hypnosis and sleep at the New York Open Center.  Mr. Rose has appeared and been featured in stories on hypnosis on  WPIX New York's "Dr. Steve Show,"  CBS' "The Early Show",  CNN American Morning news segment "Kick the Butt," the "Tyra Banks Show",  CBS News New York's "The Hypnosis Fix" and "Sleep Week," WNYC National Public Radio's The Take Away story "Can Hypnosis Help a Resolution's Resolve," Arise TV's Entertainment 360, Al Jazeera English "Quitting Smoking, Harder for Women?",  Veria Living's Got Zen? Episode "Using Zen to Battle Your Fears," Yahoo Screen's Mansome Hypnotism Episode "You are getting very sleepy, "Fox & Friends" and PIX11 News' "Allow Hypnotist to Help You Achieve Your New Year's Resolution" and "How Hypnosis Can Help Students Develop Better Sleep Patterns"
As the host of "Holistic Healing" he covered the 2015 Integrative Healthcare Symposium where he interviewed Dr. James Gordon, Dr. Kenneth Bock and Hyla Cass, MD, the 2016 Integrative Healthcare Symposium where he interviewed Dr. David Perlmutter and Dr. Mark Hyman, and the 2017 Integrative Healthcare Symposium where he interviewed Dr. David Katz. He also regularly appears as a frequent guest talking about hypnosis in Manhattan Neighborhood Network's, "Kate's Holistic Healing" Show. Jeffrey was interviewed by Dr. Ronald Hoffman's for his"Intelligent Medicine" podcast Hypnosis as a Tool for Overcoming Bad Habits,  Seth Rudetsky on his Sirius Radio program "Seth Speaks" about hypnosis for stage fright and Dr. Harry Fisch on his  "Man Up" radio show about sleep and hypnosis. Mr. Rose was featured in BEST LIFE Magazine "I Got Hypnotized to Have Better Sex," AVANT GARDE Magazine and New City Neighbors. He has been featured in or has been quoted in Martha Stewart Living's article on fear of flying, "Mind Over Matter", Well and Good NYC's "Seeking Holistic Methods to Quit Smoking." Men's Vogue, Exhale/Inhale Magazine, "NYC & Hampton's Guide to Fitness, Beauty and Wellness," Palm Beach Society and New York's Promenade Magazine.
Mr. Rose is the founder and leader of Start School Later, Rockland County, advocating for high school start times opening later in the morning so that teenagers can the get sufficient sleep they need to be healthy, fully enjoy life, excel in school and achieve their full potential. Mr. Rose was the former leader of of the Weston A. Price Foundation Rockland County Chapter, dedicated to restoring nutrient-dense foods to the human diet through education, research and activism. He advises the New York Coalition for Healthy School Food and supports the Campaign for a Commercial-Free Childhood.  He is a member of the Rockland County School Health and Wellness Coalition. The New York Public Interest Research Group (NYPIRG) presented Jeffrey Rose with an award for his years of dedicated service in the public interest.
On the personal side, his active lifestyle is an embodiment of the healthy principles he espouses.  Jeffrey endeavors to maintain a healthy natural lifestyle consistent with his beliefs. He meditates in the morning, exercises daily, rarely sits,  spends plenty of time outside in nature and sleeps 7.5 hours nightly. Jeffrey is also a devoted environmentalist. He enjoys ocean swimming, cycling, scuba diving, playing tennis and hiking. He adheres to the "Jeffrey Rose Diet," by eating whatever he desires, which is a purely paleolithic; organic fruits and vegetables, seeds and nuts, wild fish, pastured poultry wild game and organic grass-fed meats. He has not consumed any processed sugar for 37 years and never will again. He supplements his highly nutritious diet with Mountain Valley Spring water and Cerebrafil Omega-3s to keep his brain sharp.  Jeffrey devotes a considerable amount of time to relaxation, preparing his favorite foods, and listening to Ted Talks, health promoting podcasts and traveling the world with his wife and two young daughters. He divides his time between Manhattan and Rockland County.
Dr. Ricartty Trinidad, MD, CHt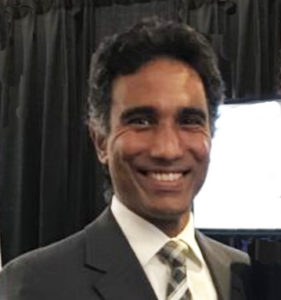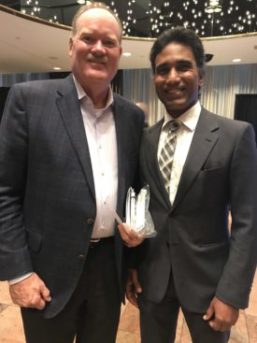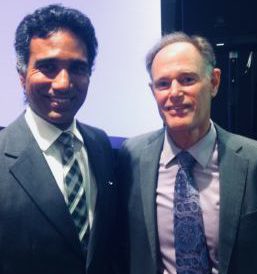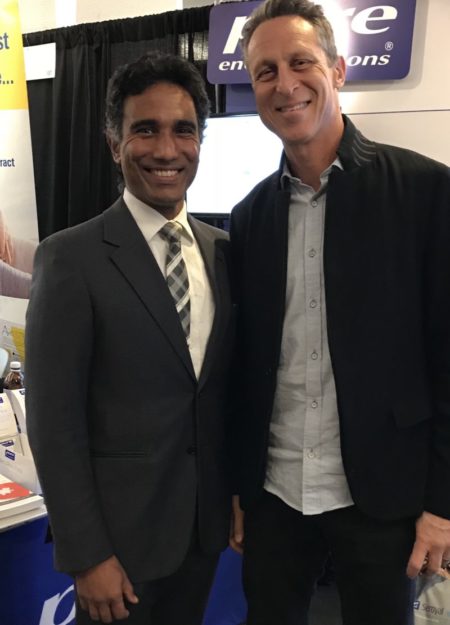 Dr. Ricartty Trinidad was born in Mayaguez, PR and before he established himself in New York City, he was an active hypnosis teacher at the Art of Embracing Life Center. He conducts sessions in Spanish and English. With a strong background in martial arts, triathlon training, technical diving, performing arts and sky diving, he holds a minor in eastern and western religion, and a medicinae doctor degree (MD).
With more than fifteen years of experience in the field of clinical hypnosis he has learned methods to empower athletes, performing artists, executives, and people with different ailments to improve their lives. He has developed a sensitive manner when working with children and adults and always makes sure to take extra time to listen and really understand the individuals particular situation and circumstances.
Dr. Ricartty Trinidad is a Certified Hypnotherapist with IACT (International Association of Counselors and Therapists) and a Certified Master Trainer  teaching others to become hypnotists so they can help others as well.
Dr. Trinidad specializes in many of the areas where some people have the most trouble. From using hypnosis to conquer fears and phobias to pain management and erectile dysfunction , Dr. Trinidad uses hypnosis and NLP to help the unconscious be able to process the hypnotic suggestions more easily than just trying to tell yourself "It's going to be OK".
After each hypnosis session you will feel more confident and more relaxed in situations that have previously challenged you. People will notice that you look different, are more confident and your physiology will have changed due to your new way of thinking. Many people after their hypnosis sessions report that they are calmer and that they have more clarity of thought – able to make decisions more easily.
As you continue to work with Dr. Trinidad and apply the self-hypnosis techniques he teaches you, you will find that you have broken free of the negative mindset and thought patterns that have controlled your conscious and they have been replaced by positive and uplifting thoughts. This new way of "healthy thinking" goes a long way to helping people overcome their challenges.
Dr. Trinidad is also a sports performance specialist. Given his own personal background in sports and fitness he brings a high level of understanding that goes beyond what most hypnotists can do in this area. From improving your golf game to staying more focused for competitive sports, Dr. Trinidad can work with you one on one and will make hypnotic suggestions for not only the physical part of the game but the mental.
Being a Medical Doctor, Ricartty works with a great many people seeking pain relief without medication, or at least a reduced amount. Through a series of hypnosis sessions Dr. Trinidad can help you learn powerful self-hypnosis techniques that can help you "turn down" the level of pain your body is sending to your brain. Regardless if the pain is physical or emotional, Dr. Trinidad will help get to the root of the pain as well as reduce the body's need to keep sending those pain signals to the brain and controlling your daily life.
With the same great success, Dr. Trinidad also uses hypnosis to help treat stress, anxiety, grief, general and specific fears, all types of addictions, insomnia or restless sleep patterns as well as hot flashes after chemotherapy, post traumatic stress syndrome, eating disorders and many others.
If you are looking to make a positive change in your life then hypnosis can help you. Give Advanced Hypnosis Center a call today and let us know how we can help you with your goals and life challenges.