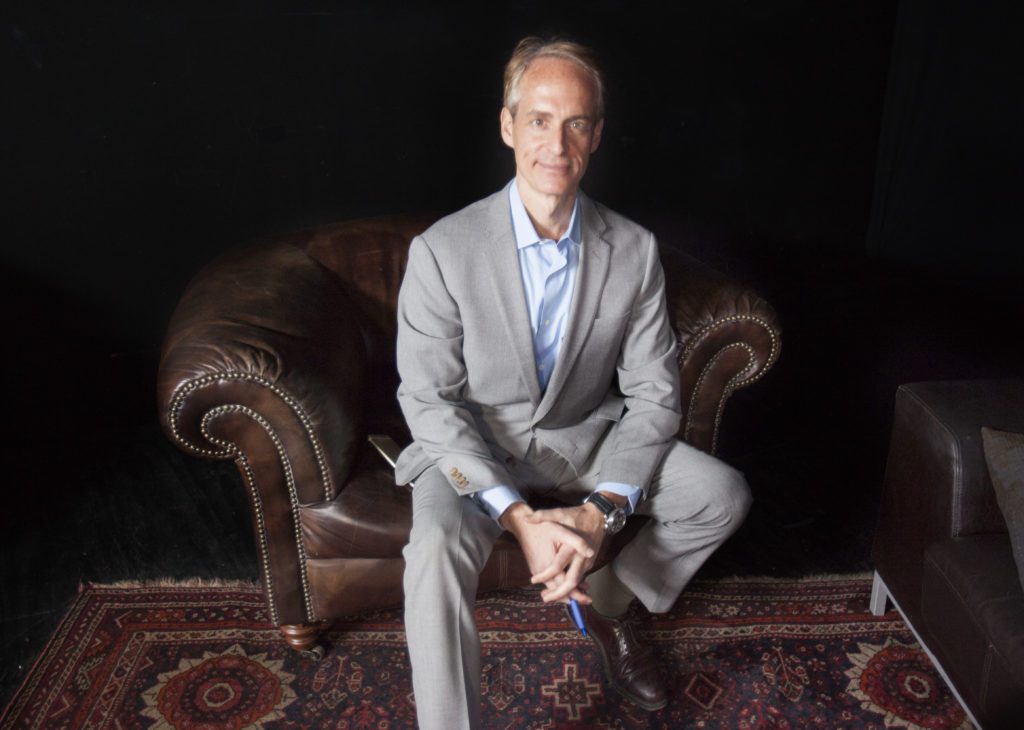 Jeffrey Rose, NYC Hypnotist
Bergen County New Jersey Hypnotherapist Jeffrey Rose
"Every year, more and more people reduce their weight, quit smoking, alleviate stress, eliminate fears and get rid of phobias and bad habits through hypnosis. Advanced Hypnosis Center's Jeffrey Rose, New York City's leading doctor-referred hypnotherapist, specializes in the use of hypnosis to help people identify old, ineffective patterns and replace them with healthier habits and enhance self-image & self-confidence." PROMENADE, 2003        

Welcome to Advanced Hypnosis Center in Bergen County, New Jersey, where we use the powerful tool of hypnosis to help you achieve your goals.
Whether you are seeking hypnotherapy to help you to lose weight, hypnosis to stop smoking, hypnosis to quit a bad habit, hypnosis for insomnia, hypnosis to conquer your fears and phobias, hypnosis to relieve anxiety and stress, or just want to change your life for the better, we can help you. Perhaps you need hypnotherapy for an addiction or can use sports hypnosis or medical hypnosis. New Jersey Hypnotist, Jeffrey Rose and his outstanding colleagues can help you.
You may want to watch some episodes of NJ hypnotist Jeffrey's "Holistic Healing" show.
NOW SERVING NORTHERN NEW JERSEY
LEARN MORE ABOUT BERGEN COUNTY HYPNOTIST JEFFREY ROSE OF THE ADVANCED HYPNOSIS CENTER
NEW JERSEY HYPNOTIST IN THE NEWS
Sticky Notes Of a Healthy Mind
Hypnotherapy for Fears and Phobias
By using hypnotherapy to conquer your fears, we can quickly change these ideas and beliefs held within your subconscious mind to more constructive and positive ones, which will change how you experience life.
Whether it is, for example, fear of heights, fear of flying, fear of sickness, fear of water, or a more unique fear or phobia, that is your personal experience, it will not be a matter of exerting yourself consciously to willfully, overcome your fears, but having them simply disappear out of your life, ending the experience of them for good, so they no longer play a role in creating the life you live.
Please call Bergen County's Advanced Hypnosis Center at 551-252-4904 to schedule a hypnosis session to free yourself once and for all, from the fear or phobia that has been blocking you from leading the life you really want for yourself.
Anxiety & Stress Hypnosis
Attempting to control anxiety or panic through rational thought alone can be extremely difficult and often makes matters worse. The reason for this is because what we focus on we tend to amplify, so trying to think our way out of anxiety can lead to us creating even more anxiety provoking thoughts, which only serve to increase the symptoms.
Because anxiety and panic are usually triggered by specific circumstances, many of our clients also talk about avoiding those situations where they expect to experience anxiety the most, which can exacerbate the negative effects of the problem. A hypnotist can guide your subconscious to a better evaluation and understanding of circumstances that you may experience so you can respond in a more rational and reasonable manner.
The reason why we are successful at helping our clients overcome anxiety with hypnotherapy is because we are able to simultaneously retrain both the conscious and unconscious parts of your mind. As a result, fear, anxiety and panic will easily become a thing of the past. Instead of your life being filled with fear, anxiety and stress, you will experience a new found calm and relaxation, and growing confidence in your ability to deal with whatever life throws your way.
Please call Bergen County's Advanced Hypnosis Center at 551-252-4904  to schedule a hypnosis for anxiety relief session so we can help you conquer your current anxieties. You can look forward leading a more peaceful life.
Weight Loss
You will find yourself both making a better selection of more healthy foods and be more satisfied with healthy, reasonable amounts, with overeating no longer even being a problem.
Conquer Sugar Cravings: With hypnosis to eliminate eating sugar, you will learn new skills and resources on a subconscious level to cope with those emotions that formerly drove you to seek sugar to feel better. Instead of craving processed sugars, with hypnotherapy you will be propelled toward a  healthier and more positive strategy to deal with any of the negative emotions you may be experiencing.
Eliminate Emotional Eating: Many of our weight loss clients may be overeating to deal with emotional problems, and while eating may make them temporarily feel better, it is not going to resolve the underlined issues. After hypnotherapy, food will be used solely for nourishing the body and its gustatory delight, eating and being totally satisfied with reasonable amounts, while new resources will help them resolve any former emotional problems.
Hypnosis for Exercise Motivation: has the power to rapidly alter the beliefs you hold within your subconscious mind so that they are in harmony with your conscious mind's positive intentions to be successful in exercising regularly.
Weight Loss Program Information: Before your first weight loss hypnosis session, you'll be emailed our weight loss program materials, that will include our weight loss reduction questionnaire, our weight loss readiness test and our primary sensory mode test, for you to answer prior your first scheduled  hypnosis session. These materials will help Mr. Rose, tailor his sessions to your personal needs and lifestyle.
Hypnosis for Weight Loss: Hypnotherapy is a natural phenomena without any of the physical side effects experienced by those who resort to unhealthy drugs for weight loss. And a healthy selection of nourishing food will replace any of a number of unhealthy, extreme diet protocols that many have found themselves switching among throughout their life.
Personal Development
Second, hypnosis can provide both the necessary motivation and the needed personal resources to move you along a new, more successful path in life. Whether you are seeking success in personal health and wellness, career, social, or romantic relationships, you are going to be delighted to discover how easily and quickly your certified hypnotherapist will help you achieve the goals you want for yourself.
Not only will you experience new confidence in your ability to move forward to greater levels of success, but we will provide you with all the skills and resources both on the conscious and subconscious levels, you will need to experience a new, more successful, satisfying and fulfilling life.
As you will see below we have an comprehensive array of hypnosis programs in a multitude of areas in which we can help you lead the new life you want for yourself. Our skilled hypnotists can expertly create a specialized hypnotic program for any unique needs you may have. Just select from the programs listed here and put an end to the frustration and limitations you may have been experiencing. Please call Bergen County's Advanced Hypnosis Center at 551-252-4904 to book a hypnosis session.
Book Your Appointment Today!
Learn More About Personal Development Hypnosis
Book Your Appointment Today!
Learn More About how Hypnosis for Fears and Phobias can Help you.
Book Your Appointment Today!
Learn More About How Hypnosis can Help You Cope With Anxiety.
Book Your Appointment Today!
Learn More About how Hypnosis can Help you Lose Weight